Becky Evans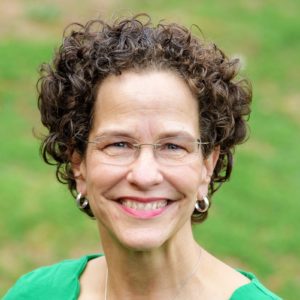 State Representative Becky Evans is currently serving her first term representing House District 83, an all DeKalb district serving portions of unincorporated DeKalb, Atlanta, and Decatur.   She defeated an eight-term incumbent in 2018 and has quickly become a forward voice for Georgia women and children.  Becky is a longtime DeKalb County homeowner with her amazing husband, David, and they have raised three now-adult children in DeKalb. Her father, Bill Farmer, was a Methodist minister and New Testament professor and his advocacy of civil rights, social justice, and participation in civil disobedience in Dallas, TX greatly influenced Becky's view of life.Becky is an Emory University graduate, a passionate DeKalb schools volunteer, a non-profit co-founder and an incredibly active Democratic legislator who prioritizes on the ground meetings with constituents and holds many townhall meetings. Many legislators already knew Becky prior to her election because of her earlier service as a legislative aide to Senator Elena Parent and advocacy roles with community based non-profits.   
While at Emory, Becky was fortunate enough to be a member of the first class of interns at the Carter Center. "Addressing our class Jimmy Carter quoted his beloved teacher Miss Julia Coleman who said: "We must adjust to changing times and still hold to unchanging principles'" Becky recalls. "This message has resonated with me throughout my life and is on my mind everyday as I fight to implement the changes our community values."
Becky's priorities for her community include:
Healthy and safe neighborhoods
Ethical and transparent government
Access to economic opportunity and a clean energy economy
Expanded public transit
Quality affordable healthcare
Strong schools to safeguard the future of our children and our state
"In the midst of changing times I will always hold strong to these community principles" she says. "The job is not done and this is why I am running for re-election. There is much work still to be done. Access to quality healthcare is key as well as quality affordable childcare.  I support tax credits for childcare for women obtaining an educational degree.  And I support the earned income tax credit for working families.  And of course, I support the ERA – full equality for women and equal pay for equal work!" 
All three of Becky and David's children, Ben, Matthew, and Carly, attended Druid Hills High School and the family has been actively involved at North Decatur Presbyterian Church for more than three decades. She is an avid hiker, recreational cyclist, dog lover and mom to Yogi, a rescue Wheaten Terrier mix.