Beth Moore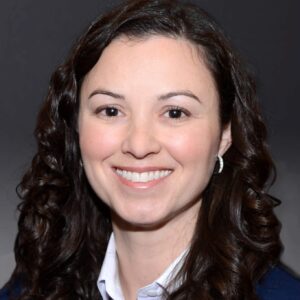 As a lifelong resident of the area encompassed by House District 95 Rep. Beth Moore understands firsthand the character of the district its unique community spirit and the challenges residents face. Beth attended high school at Wesleyan and received her undergraduate degree from the University of Georgia before completing law school at Georgia State University. "I wanted to return to where I lived out my childhood dreams along the banks of the Chattahoochee and in 2015 my husband Lorie and I purchased our forever home in the vibrant neighborhood of Lockridge Forest" she said. 
The district includes Peachtree Corners, Berkeley Lake, and portions of Norcross, Duluth, and Johns Creek. "I was motivated to run for office in 2018 not only to preserve the beauty and prosperity of our district but also to prepare it for smart growth into the 21st century" she says. Beth says the HOPE Scholarship allowed she and her husband to graduate from college debt-free pursue successful careers and purchase the home where they hope to raise a future family. "Unfortunately, the HOPE Scholarship now covers only a fraction of the expenses originally intended. It is becoming more and more difficult for students and families to qualify."  
As an entertainment attorney Beth is a great fan of Georgia's own entertainment industry, which has created Georgia jobs which were formerly the sole province of Los Angeles, New York, and Nashville. "Georgia took a risk on an exciting new direction for our state and the ability for the legislature to work collaboratively with industry to spur development pays long-term dividends" she said. "I support the expansion of economic investments in a wide array of job markets which add long-lasting value to our community and cannot be outsourced or automated."
She says she and fellow millennials are experiencing difficulties in accessing affordable health insurance. "Every hard-working resident of our district should have access to quality affordable healthcare to keep them healthy productive and out of poverty" she said. "We must close the Medicaid gap and redirect our federal tax dollars back to Georgia. We must establish a long overdue Georgia-based individual health market exchange." 
Beth sees traffic congestion as a big problem for her district. "The unpredictability of traffic congestion means those of us in House District 95 can't interview for jobs in Smyrna, a student in Johns Creek can't attend class at Georgia State, employers in Tech Park can't hire software programmers in midtown, and a mom in Norcross can't take her kids to after-school activities in Lawrenceville even though they're both in Gwinnett County" she said. "I'm committed to finding solutions to Georgia's traffic problem, and ensuring the state is properly investing in these infrastructure projects.