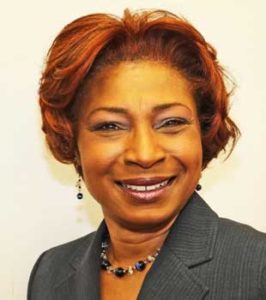 Georgia WIN List is proud to endorse Rhonda Taylor for House District 91 in her bid to defeat Vernon Jones, the two term incumbent who has increasingly voted with Republicans.  
Rhonda is a lifelong Georgian with expansive community involvement spanning more than 30 years. An active member of numerous organizations including the Rockdale Chapter of the NAACP and National Women's HIstory Project, Rhonda is also a former member of several organizations including the Board of Directors for the League of Women Voter – Georgia and Chair of the Rockdale county Democratic party.
Rhonda is challenging incumbent Vernon Jones in the Democratic primary for House District 91. Vernon, a Democrat, has been voting increasingly with Republicans, and recently insulted elected officials with homophobic slurs. In 2016, she came just 310 votes short in the runoff election.
A woman of faith, Rhonda leads social outreach for a network of 26 churches as President of the Atlanta East District AME churches. Her political experience includes working as Media Director Strategist and Campaign Manager at the local and state levels. In addition, she worked as a volunteer on former President Obama's campaigns in 2007 and 2012, managing her volunteer work with GOTV (Get Out The Vote) as well as being elected as a Delegate for the 2012 Democratic National Convention. 
Rhonda has received numerous awards for her leadership and community involvement. 
Campaign Links: