Georgia's WIN List is proud to endorse Marisue Hilliard for Senate District 46, where she hopes to defeat Senate Majority Leader Bill Cowsert. Cowsert effectively killed the 2018 Hidden Predator Act which extended the statute of limitations for child sex abuse victims – a bill with bipartisan support that passed the House unanimously. He has also supported bills which discriminate against the LGBTQ community.
The heavily gerrymandered district, earlier represented by Brian Kemp, includes portions of Clarke, Oconee, and Walton counties.
Marisue says her distinguished 32-year career with the US Forest Service taught her three lessons she could quickly put to use in the Georgia Senate:
How to maximize public resources

How to bring opposing parties successfully to the negotiation table

How to succeed in a male-dominated field
After earning a BS and MS in forestry from UGA, Marisue worked for the Forest Service across the Southeast, in Washington, DC, and in Colorado. After serving as the first female District Ranger in Alabama, she moved to an administrative career taking on increasingly complex management positions. In Colorado, she served as the Director of Natural Resources for the five-state Rocky Mountain Region. She retired as Forest Supervisor in North Carolina where she oversaw the management of 1.2 million acres spread across the state from the mountains to the coast, supervising a workforce of 150 employees with an annual budget of $20 million.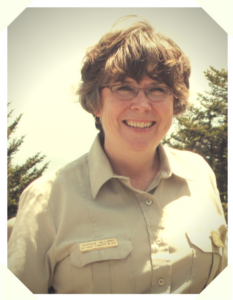 Before joining the Forest Service in the early 1980's, Marisue served as the chapter president of the National Organization for Women in Athens. The group tackled issues of workplace discrimination, sexual harassment, domestic violence, and reproductive rights during the early era of feminism. Marisue says her experience working with NOW inspired her success in the male-dominated profession of forestry.
Once she retired, Marisue decided to return to her roots as an activist. In 2017, she partnered with two other women to establish the Athens chapter of Moms Demand Action for Gun Sense in America, the largest gun violence prevention organization in the country. The Athens group has advocated for common sense gun laws at the federal and state levels, provided training to gun owners to keep guns out of the hands of children, supported survivors of gun violence, and mobilized volunteers throughout the greater Athens area, harnessing the anger and activism engendered by the passage of the "Campus Carry" bill, which legalized guns on public campuses in Georgia.
Marisue and her husband of 41 years, Bill Cheatum, a forester and map maker, raised their three children in Oconee County where they attended public schools before embarking on public service careers in the Air Force, education, and forestry. Marisue and Bill live on a family farm in Oconee County and are members of the Oconee Presbyterian Church in Watkinsville.
After protecting the nation's national forests for 32 years, Marisue wants to continue her public service by representing the citizens of the 46th Senate District. She plans to bring her advocacy and negotiation skills to the Georgia Senate by working with colleagues to support progressive bills which will benefit her district and all of Georgia.

Marisue Hilliard for Senate District 46
Trailblazers like Marisue are making history in this midterm election cycle as they fearlessly challenge GOP leaders and long-time incumbents. Think about it: there's no greater act of advocacy for the district Marisue is running to represent than to challenge the incumbent who votes against protections for child sex abuse victims and votes in favor of LGBTQ discrimination. Marisue and the other 35 WIN Endorsed women are ready. Join us in our efforts to help get them elected this November.
Your Donations Help Women Like Marisue Win.
We All Want Marisue to Win.
Will you join us today with a generous gift?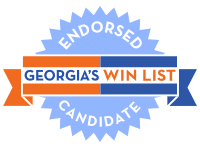 Please follow and like us: