Ceretta Smith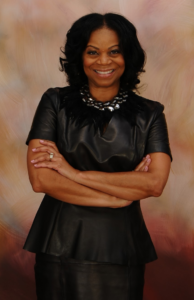 Georgia WIN List is proud to endorse Ceretta Smith for Senate District 23, an east Georgia district which covers portions of more than 10 counties south of Augusta.
Ceretta is a wife, mother of three, U.S. Army Veteran, and a community leader who is  passionate about bringing a "fresh voice" to Senate District 23. She pledges to be "a voice for those who have been disenfranchised" and to be an effective advocate for issues which impact the district socially and economically.
"I care about giving people a voice who may not otherwise have an opportunity to have their voice heard," she said.
A proud member of the American Federation of Government Employees, Ceretta has been on the front lines of the labor movement as an advocate for working Georgians, veterans, and federal government employees for more than eight years. She leads "with a heart to serve the community and passion to see Georgia advance."
Highlights of Ceretta's platform include the following issues:
Healthcare – Ceretta believes accessible, affordable, quality healthcare is the right of every American and is committed to fight for the expansion of Medicaid, statewide healthcare reform, and access to comprehensive reproductive healthcare for every woman in Georgia.
Education – Ceretta believes high-quality, affordable education is key to the success of every child and is committed to protecting and fully funding public education.
Veterans – Ceretta believes in putting an end to the issue of mass homelessness of veterans in Georgia, in part by providing secondary mental/behavioral health services to all.
Rural broadband – Ceretta believes making broadband accessible in rural areas must be a priority if Georgians in those communities are to truly thrive.
Human Trafficking – Ceretta believes we must fight tirelessly to end human trafficking in the state of Georgia.
Get involved with Ceretta's campaign: