Stacey Evans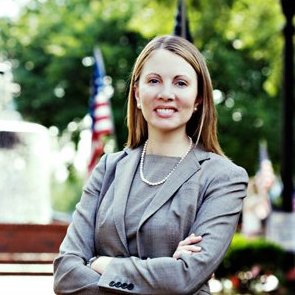 Stacey is a wife, mother of two, attorney, and former state legislator. 
Stacey grew up in the northwest Georgia town of Ringgold in the shadow of carpet mills where most of her immediate and extended family worked. Raised by a single mother who had not finished high school, Stacey saw domestic violence firsthand and observed the frustration her mother felt when there wasn't enough money to pay bills.
Stacey was determined to chart a different path for herself. Encouraged by wonderful teachers, she became the first in her family to attend college. Stacey is a proud Double Dawg having earned both her undergraduate and law degrees from the University of Georgia an achievement made possible through the HOPE scholarship.
As an attorney Stacey has represented whistleblowers who exposed allegations of fraud and abuse in our healthcare system. In one such case more than $300 million was returned to taxpayers. She has also represented victims of domestic violence on a pro bono basis to seek court orders to protect them from their abusers.
While attending UGA she tirelessly organized Habitat for Humanity activities expanding access to Athens area housing. Stacey served as chair of Georgia WIN List, treasurer of NARAL Pro-Choice Georgia and in 2012 was named one of Georgia Trend's "40 under 40." In 2015 she established the Stacey Godfrey Evans Scholarship for first generation college students at the University of Georgia. 
Stacey served four terms as a state representative from 2011-2017. She led landmark efforts to protect the civil rights of all Georgians from discrimination allowed by so-called "Religious Freedom" legislation and strongly opposed attempts to further restrict safe legal abortion access and reproductive healthcare for women. Stacey was proud to support criminal justice reform efforts and opposed mandatory minimum sentences. She was elected by colleagues to serve as Chair of the Democratic House Caucus.
A strong and consistent supporter of public education, Stacey credits her public school teachers for helping her chart a path from poverty to college, law school and community service. As a state legislator she fought to protect the HOPE scholarship's original guarantee of an affordable education for all, led successful efforts to expand access to Georgia's technical colleges and supported fully funding K-12 public schools.
Stacey met her husband Andrew in law school and they married in 2004.  They live in Atlanta's Morningside neighborhood with their two children, Ashley and Jack, and their rescue mutt dog Dexter.  Stacey and her husband both maintain their law practices in HD 57.
Stacey's background, experience and track record of bringing people together gives her the experience and know-how to get things done for the House District 57 on day-one.