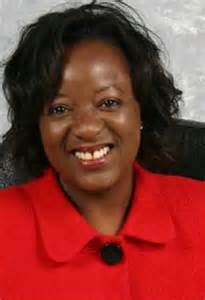 Georgia's WIN List is excited to announce our endorsement of Robbin Shipp for State Commissioner of Labor.
 We are supporting Robbin because of her commitment to fight for issues that are critical to the families of Georgia including quality jobs, a livable wage and equal pay for equal work.
Robbin has used her skills as an attorney to serve Georgians in multiple arenas. She acted as Associate General Counsel to the Grady Health System, where she specialized in labor and employment matters. In her role as Senior Assistant District Attorney for Fulton County, she determined case disposition in the Crimes Against Women and Children Unit.
Robbin was the state representative for House District 58 and served on the Judiciary, Labor and Industrial Relations, and State Planning and Community Affairs committees. She used her role on these committees to work toward her goals of a livable wage standard for all Georgians and the creation of more sustainable employment opportunities.
Georgia's WIN List believes Robbin will be an excellent Commissioner of Labor and will be an advocate for the unemployed and the underpaid.  We are confident that her past experiences in public service make her an exceptional choice for this critical job.
To find our more about Robbin click here:     Robbin Shipp